Maybe you remember a figure of Sweet Tooth that David announced in a Blog, thanks Sony México now we can find original figures here... and yesterday I found an awesome Sweet Tooth figure! And I bought it! I fucking love it! I just want to show you a picture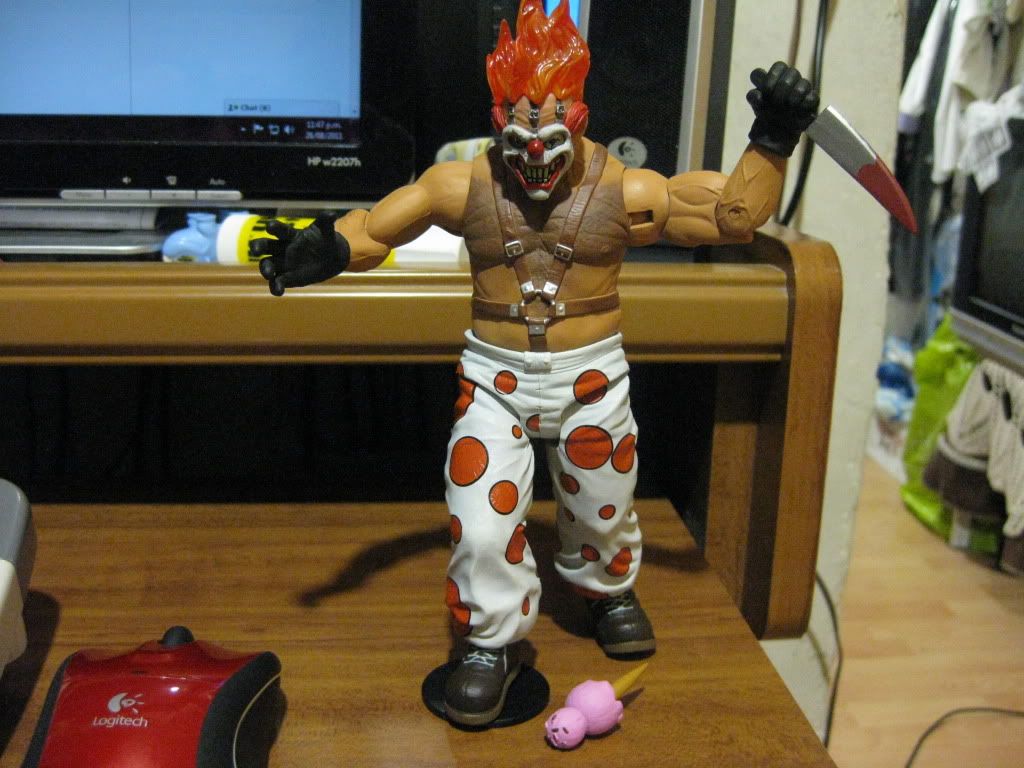 The box is shit now...
It includes:
- Sweet Tooth
- Knife
- Ice Cream
- Base (The one below the right foot)
I read that it's the only avaible... I hope that in some months we can find other characters of Twisted Metal!
Thanks! Hope my english is understandable...